Presenting Extravagant Residential Property @ Whitefield
Enjoy Riverside Living in Well-designed Homes

Ideally Placed
Solid Infrstructure & Seamless Connectivity
Idyllic Location
Sprawling Green Landscape in Society
Extraordinary Features
Stunning Clubhouse with Smart Lockers
overview
Godrej Properties introduces another outstanding residential property named Godrej Splendour Whitefield right in the most luxurious location of Bangalore. This property is a futuristic project having luxury 1, 2, and 3 BHK apartments. The developer has taken great care of the present-day requirements of the homebuyers and investors so that they can get a desirable home and investment prospect. Loaded with 50+ lifestyle amenities, this property offers you varied configurations where you can witness calmness and feel comfort. The abodes are Vaastu compliant and expansive balconies of the rooms bestow the finest scenic outdoor views.
Amenities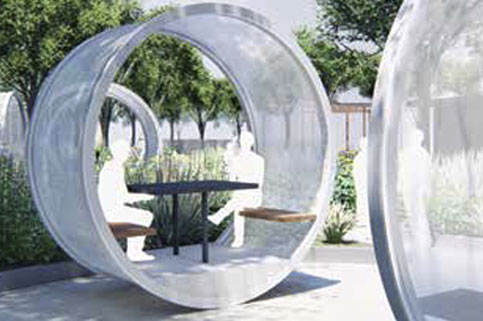 Outdoor Working Pods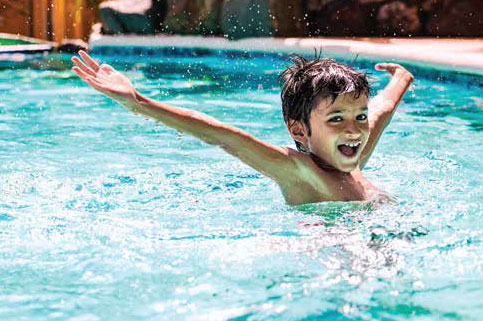 Swimming Pool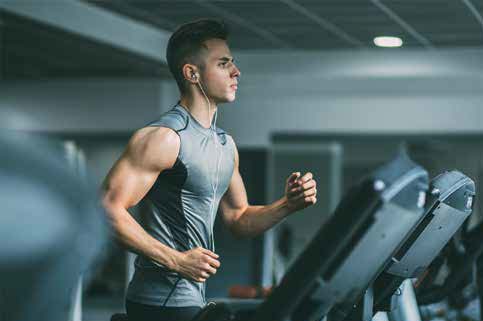 Gymnasium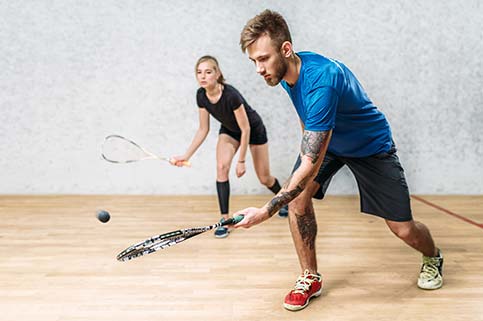 Squash Court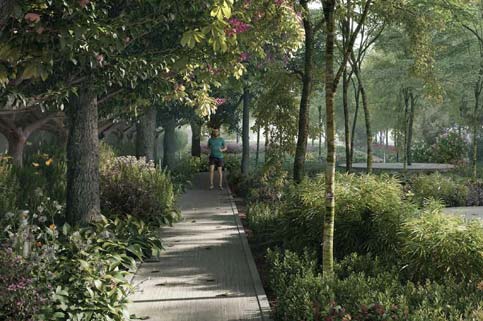 Green Walkway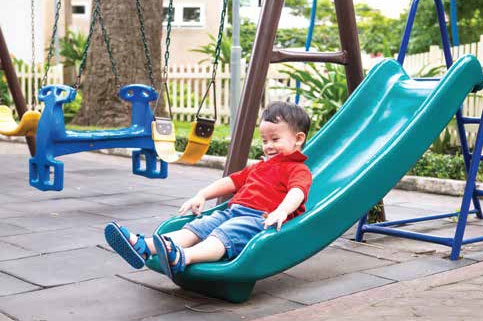 Kids Play Area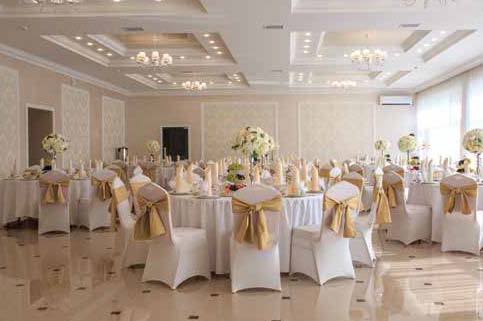 Multipurpose Hall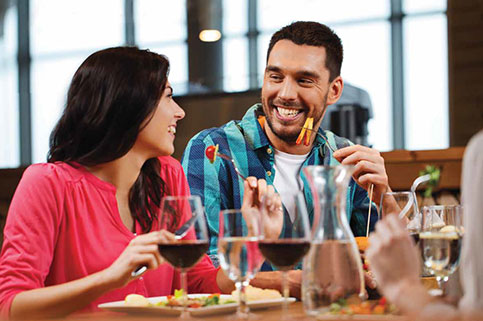 Cafeteria
Pricing details
| | | |
| --- | --- | --- |
| 1 BHK | 605 (sq. ft) | |
| 2 BHK | on request | |
| 3 BHK | on request | |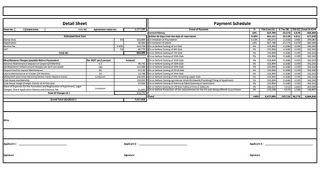 Site & floor plan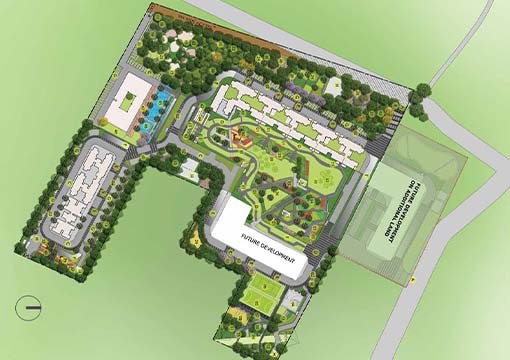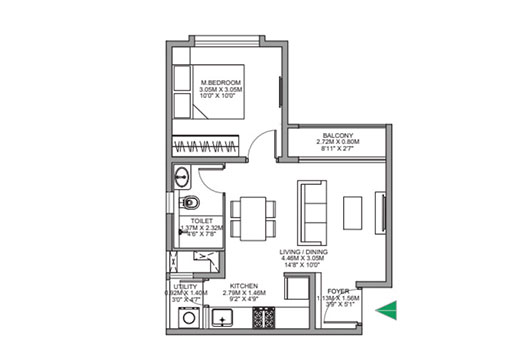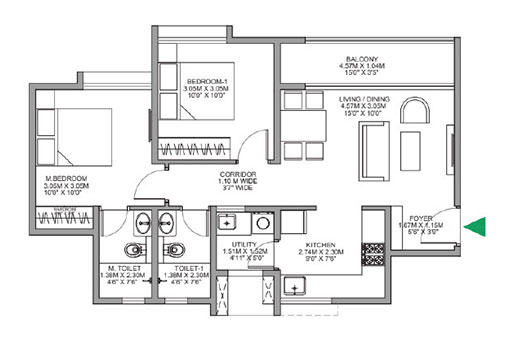 Location
Whitefield - Hoskote Road - 5 MINS
Upcoming Whitefield Metro - 6 MINS
Park Square Mall - 13 MINS
Cambridge Institute of Tech - 16 MINS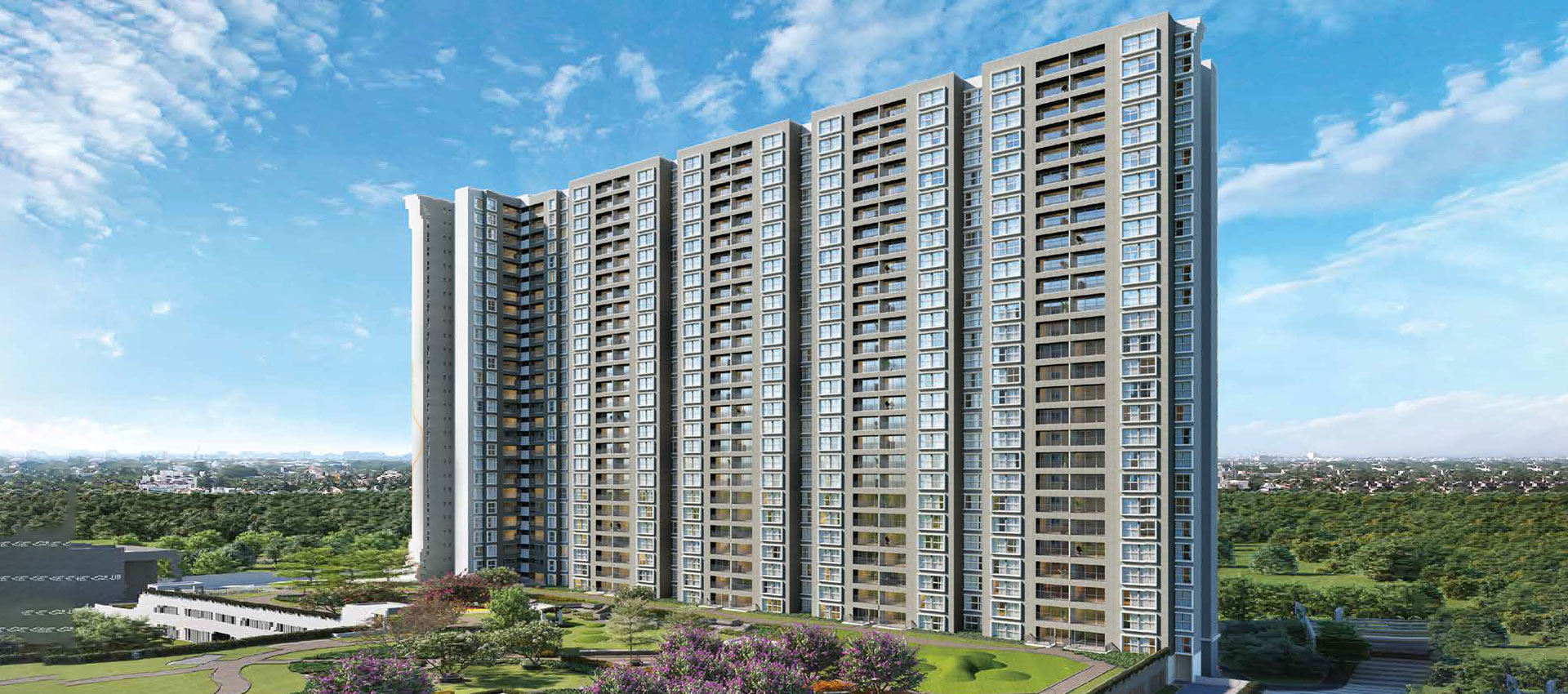 About Godrej Splendour
---
The Godrej Group comprises a varied business portfolio that includes real estate development, fast-moving consumer goods, advanced engineering, home appliances, furniture, security & agri-care. While a large number of our businesses are privately held, the combined market cap of our publicly listed entities is more than USD 15 billion. Ranked as the 2nd most trusted Indian brand, with annual revenue of USD 5 billion, and an estimated 1.1 billion customers across the world that use one or another Godrej product every day, the Godrej Group is among India's most diversified and trusted conglomerates.
Godrej Splendour Whitefield - About The Locality
Tech Parks nearby Godrej Splendour
Roads Connectivity with Godrej Splendour
Social Amenities nearby Godrej Splendour
Godrej Splendour - About the Project
About the Builder: Godrej Properties
Whitefield: A Location with Great Infrastructure
Best Godrej Properties Residential Projects to Invest in Bangalore
Godrej Properties Projects in Bangalore
Whitefield: An Exciting Destination for the Residents
Bangalore - A Location to Rely Upon
As the most popular destination in India,Bangalore witnessed a huge influx of people throughout the year. It is only justified that the city with the most tech jobs is high in demand. The growth has led to an increase in the economic activities in the area. There are more commercial and tech zones in the city. Whitefield is a popular posh locality, it has recently been developed to match up with the state-of-the-art social infrastructure. It is one of the most prominent areas in the city, an upmarket one where residential developments are high in demand. New launch projects in Whitefield Bangalore have a long queue of eager homebuyers which is a testimony in itself of the demand that the city has. It is one of those places in the city which is also very famous for the night life and its rich lifestyle. The stately and eye-catching commercial, retail, residential and corporate developments can have a fan base for themselves.
Godrej Splendour Whitefield - About The Locality
This area lies in the North-Eastern Hinterlands of the city. Which would otherwise be a very far away distance from the middle of the city, it is important to note that the growth of Bangalore has mostly been spiralled by the tech sector which is established on the eastern front of the city, away from the Old Bangalore. The spectacular IT/ITES boom of the city can be attributed to the role that the region has played in recent years.
Many esteemed developers are bringing new projects to the area. Godrej is one of the best in the category. In fact, Godrej Properties new launch in Bangalore is located in the heart of the locality making it an ideal investment in your future. The project goes by the name of Godrej Splendour and we will discuss more about it later.
The perks of investing in Whitefield
Tech Parks nearby Godrej Splendour
You can find the industrial giants, notable start-ups and famous IT brands well established in the region. The tech parks in the region have made the region a major success when it comes to the IT explosion in the city. The two most important ones that have attracted the tech professionals to the area are Export Promotion Industrial Park (EPIP) and International Tech Park Bangalore (ITPB). These two business parks have brought in the most MNCs to the city. It has led to mass employment of people in the. A region has experienced a growth in the number of commercial offices it has also pushed the residential market in the area upwards. The upmarket locality has attracted an attractive number of working populations working and dwelling in the nearby area. The quantity of residential skyscrapers has risen at an exponential rate. As a result, high-rise apartments now dominate the Whitefield's skyline.
Many notable tech companies and hubs are within less than a 10 km range. The most prominent one is ITBP which has 69 acres of campus and has about 2 lakh employees working. Workplaces nearby include TCS (6.3 km), GR Tech Park (6.4 km), Brigade Tech Park (6.6 km), Bhorukha Tech Park (6.6 km), Prestige Shantiniketan Commercial Complex (7.8 km), GE (8.2 km), Tesco (8.5 km), Sigma Soft Tech Park (8.6 km), Gopalan Global Axis (8.6 km), Bagmane Constellation Business Park (8.9 km), Sattva Knowledge Court (9.2 km), EPIP Zone (9.6 km), etc. (Please note: These distances are calculated form the Godrej new launch Whitefield.
Roads Connectivity with Godrej Splendour
The area also has easy accessibility to nearby areas. Whitefield Hoskote Old Madras Rd, Belathur Rd, ITPL Main Rd, NH-648 and other major arteries of the city cross the important locality making it a very important region and keeping the connectivity in perspective. Transportation is easier via railways as well because the Whitefield Railway station and KR Puram Railway station are only 10mins and 25mins respectively. The ease of commutation will be further increased with the proposed metro station in the area. The new Purple Line of the metro will be ready by Dec 2022 and will be connecting East and West Bangalore. Other important stations on this route will be KR Puram, Cubbon Park and Kengri. Some important Landmarks nearby are Sri Sai Sathya Baba Ashram, Kadugodi Police Station, ITPL and Forum Shantiniketan Mall which is not more than 7 km from the heart of the region.
Social Amenities nearby Godrej Splendour
As mentioned before, the area is a well-developed locality, an inimitable micro-market in Bengaluru, with promising social infrastructure. The best residential projects in Whitefield Bangalore in the vicinity of these landmarks for the obvious reason that is convenience. For a high-class locality like this one, it comes without saying that there is no dearth of options for entertainment, relaxation and luxury. The region is rich in reputed schools and colleges. Within a 20 mins radius of the area, there are about 15 educational institutes that can be reached. Many BMTCs buses and other transport ply throughout the day that makes commutating ease for easy. It has ascertained good academic opportunities in the region for students.
Top-notch medical facilities attract medical tourists from across the country. About 7 hospitals are located in the region which includes not only hospitals but also eye speciality clinics, dermatology and cosmetology and a super-speciality hospital within easy reach. Additionally, recreational and lifestyle amenities are also present in abundances like hotels, restaurants, malls and shopping areas.
The region holds many perks in terms of important social amenities. It brings much ease and comfort to people while commuting to their workplaces, travelling or running general errands for an urgent need. The whereabouts of the projects are dotted with micro-markets like KR Puram, Budigree Cross, Hoodi, Varthur and Brookefield.
Introducing Godrej Splendour Bangalore
Many buyers are looking for a residential prospect in the area. Let's talk about the notable project in this region by Godrej. The Godrej Whitefield Project has been approved by RERA is currently creating verve in the city. Many home buyers and investors are both expecting highly of this project. It does not come as a surprise when you consider that the project is a new launch by one of the most reputed realty brands in the city. Secondly, the project has numerous facilities which attract people to it and bring. The project goes by the name of Splendour because it symbolizes the lifestyle of grandeur that the place promises.
There are many obvious perks of living in the Silicon Valley of the country. The commercial developments are a testimony of how the economic activity in the region is flourishing. It is not just the commercial development though. The government has been working to improve the social infrastructure in the city. The residential scene in the city has further augmented owing to the overall growth and migration in the region. The top players in real estate have also entered the market making the future of investment in the region very favourable. Brands like Godrej Properties, Prestige Group, Sobha Group, Brigade Group etc. are on a construction spree and are launching successful projects one after the other. Godrej being the most recent of the competitors with still remarkable 32 years of legacy has made a name with its inimitable quality.
As has been stated earlier, Whitefield is one of the most renowned places in the city. Owing to the tech hubs in the area, the map of the region is dotted with breathtaking developments. Splendour by Godrej in Whitefield Bangalore is the new launch in the heart of the region. It is the most spectacular and consumer-oriented of the many projects being built in the region.
Godrej Splendour brings luxury and convenience within easy reach of the buyers. Being a recent launched the project is quite in demand for the homes right from the get-go. Unlike the traditional idea of homes, these residences are more than just a frame of bricks and walls. The homes are an experience that is designed to upgrade your life quotient by multi-folds. With ultra-modern provisions and umpteen choices that homebuyers get it is catered to meet their specific requisites.
Godrej Splendour - About the Project
The RERA acknowledged project, Splendour is the latest gem by the reputed Godrej Properties. This is closely akin to a double shield because the RERA approval shows the legal authenticity of the development while the trusted developers ensure the superb condition. The majestic project is spread over an area of 17.76 Acres. It has plenty of open areas, about 80 per cent. With 8 wondrous towers with 27 floors each (three podiums which have amenities that have not been included in this) in the many acres of land, the serene beauty of the place is what adds the cherry to the cake.
The lush greenery and the many provisions which will bring you close to nature are all you need when investing in a society like this one. The central podium is 7 acres vast in the clubhouse of 39k sq. ft. The project has ample space for people to move around. There is little that the people will not get to avail here. The space for amenities in total is about 8.85 acres. Every tower has a designated drop-off point. An 8 mt wide Vehicular2-way internal access road runs throughout the campus providing easy mobility. It is interesting to note that there is still a more open area which hasn't been utilized for amenities as the majestic project has eighty-five per cent of open space. It is what prevents the feeling of clutter and congestion. Thus, there is a lot of space for everybody. The project has been launched in 2 phases. The first project is to be launched while the one will be launched at a later time.
The residences
When it comes to homes the place has 1/2/3 BHk which have been specifically designed to cater to the modern requisites of the dwellers. The three homes come in the sizes 606 sq.ft, 982 sq. ft and 1234 sq. ft. The homes come with the latest smart features embedded in door locks, doorbells, plugs and TV/AC remotes. Branded fittings are provided in the bathrooms and kitchen. For every home at Godrej Splendour floor plan is curated specifically to keep the people comfortable at all times. The large windows in the homes make sure that there is not only proper ventilation but so that the homes are properly lit with natural light. Not only the room but washrooms and kitchen have been carefully placed to have proper ventilation and light. There is also a foyer area which has been provided along with shoe space at the entrance. Other things focussed on are the placement of bathrooms away from the visibility of the living room. The walls are great for furniture placement.
Godrej Splendour Amenities
The society has been planned by experts given the 50+ amenities that you get to avail on the premises. Much thought has gone while placing the provisions in two different sections: podium level, clubhouse and Mother Earth. On entering the society you are welcomed by a regal entrance and a beautiful avenue leading into the society. On entering you see the Entrance Plaza which includes a huge Amphitheatre. It is an open-air theatre with stepped seating suitable for cultural programs in the society and spending beautiful time amidst nature. The plaza also has multiple kiosks with seating spaces. Another amenity space is the Podium Level. It includes working pods: an outdoor workspaces located amidst a landscape. Seating pods are the outdoor seating areas for people to relax or meet friends. Hydroponics is another interesting feature where plants are grown in gravel, sand, or liquid, and nutrients are added to them. There is no use of soil whatsoever in the process. There is also more seating space in the gazebo under a pergola. The community lawns are large multi-purpose spaces for gathering. Something unheard of is the Open Chess space where this indoor game is revamped as outdoor activity as real activity. It is a mini version of the chess in Harry Potter. It also has a very important pet park which provides major convince for people who have pets and those who don't. It is a fenced park for the pets to run and explore off-leash. It is an added advantage for your play with pets.
Other amenities include an open plaza which is a hard scaped multi-utility area, an open gym, a senior citizen zone, box cricket, an orchard and herb gardens, some more seating space in the open landscape, a children's play area with play equipment like swings, a multi-sports court for volleyball and basketball, a specific zone for karate, taekwondo & martial arts, a huge open lawn for open classes to be held, Ecozone, the garden of realization (a garden where you can sit in the sand/ pebbles bed under a canopy of trees giving a few shadow patterns) and a garden of fragrances (a place for fragrant plants). Parkour Park - where multiple outdoor obstacle courses are placed on a sand bed is ideal to spend time with your family members, especially kids. The meditation deck surrounded by sand and pebbles provides a Zen ambience for you to connect and attain spiritual calm. Another space is the congregation canopy where gatherings can be held under the pergolas. There is a Garden of Sacred trees which has trails created among the sacred tree species, it is a special place with an auspicious and calming vibe.
Parking is provided at three different levels (the visitor parking is at ground level) which ensures a vehicle-free view of the place.
The place has state-of-the-art clubhouse amenities. The following are the striking provisions in the larger clubhouse (with a total BUA of 27300 sq. ft.) are multipurpose hall, badminton court, squash court, mini theatre, salon, spa, gym, open-to-sky gym, music/dance room, party terrace. The other clubhouse (with a BUA of 11900 sq. ft) has a creche, departmental store, guest rooms, e-games, laundry, clinic, pharmacy, games room and a closed co-working space.
About the Builder: Godrej Properties
Godrej Group is a multi-million Indian conglomerate. It is now a household name. Its realty subsidiary was established three decades ago and has attained remarkable success since its inception. Godrej Properties has now developed the same trust as its parent company with the home buyers. They are known for their strikingly elegant projects which have a hint of nature in every little nook and cranny. They have specially established themselves in Bangalore. Their new projects like Splendour are now utilising the nature themes and innovating on them to provide people with what they want. Now the residence and provisions thereof are designed to match the present-day lifestyle.
As we have discussed in detail how the area has more benefits than one and especially when it comes to the placement of the project in the locality - it is supremely profitable. Additionally, it comes with the safety of being a Godrej product. Godrej has made a mark, as we have discussed in the many cities of the country. They have garnered the trust that they are acknowledged. Considering that the project is a new launch it is important to note that currently, the prices of the project will be very favourable for all homebuyers. The homes are ideal when it comes to the specifications, floor plans and facilities that you get to avail yourself. The comfort is unmatched.
With a location at its primary advantage, splendour offers supreme luxury to its residents. The swanky homes and brand names which you can rely on - give the project an unmatched advantage. Imagine living in the best locality of one of the cities in India in a society which has more than 650 trees. No matter which house you choose, Godrej Splendour masterplan is designed such that you get to look at a breathtaking view every morning. The office is very close by and so are all the necessary amenities. You have the most interesting provision in your arm's reach. But most importantly, you will get to be a part of the community with like-minded people. Splendour like the name suggests is the opportunity to live your life and create unforgettable memories with glamorous elegance in every moment.
For the above-mentioned reasons, homebuyer investors and other stakeholders of the project are betting in the favour of the project. For those who are planning on buying this Godrej property, it is an ideal time to invest. The most exciting offers are available only now so if you are looking to settle in Pune and live your dream life - here is the perfect destination for exactly that.
Godrej Splendour - Homes that give You Luxury & Comfort
Godrej Properties, a leading property developer comes with yet another amazing residential property named Godrej Splendour Whitefield It is a futuristic residential project established in Bangalore. This gated community has luxury apartments to offer you all and that too in diversified configurations. Being situated at a spot that is highly prevalent as both a residential and commercial area of interest in Bangalore. We all know that when it comes to drawing residents from everywhere, Bangalore is a city that comes on top in India. The business development sector of this city has been phenomenal and both investors and occupants can find ample opportunities here.
Whitefield: A Location with Great Infrastructure
By having Flats in Whitefield Bangalore, you can get quick access to a plethora of social and civic facilities along with easy reachability to the areas of core importance. If it is assumed that you are expecting to buy a residential space in Bangalore, Godrej Splendour would certainly be a perfect choice as it is situated at a strategic yet widely known location, Whitefield, East Bengaluru. Whitefield is a private landmark within this city and is greatly filled by the pre-launch appointments at attractive pre-launch costs. The nearest landmarks to this property include Phoenix Market City, Forum Neighborhood Mall, and HAL airport. Godrej Splendour is an elegant residential project situated in the most lavish location and the best example of modern architecture joined with comfort and a high level of security.
Unmatched Amenities that make Your Life Easier
Buying apartments in Whitefield Bangalore is certainly a good deal and especially this particular property of Godrej is a must-buy project as it is developed across 18 acres of land and also has various levels of security that guarantee a high level of safety for the residents. These exceptional residences come along with ample world-class amenities, luxuries, and niceties. As the property has a neo-generation residential approach, the apartments are designed in a manner to offer a luxurious yet convenient livelihood. Godrej Splendour Whitefield 3 BHK homes are spacious, well-ventilated, and Vaastu compliant. They have wide balconies and extensive windows that keep your home blessed with an ample amount of natural light and air.
Talking about the amenities, Godrej Splendour offers a grand clubhouse, wide area of greens, 50+ lifestyle amenities, salon, meditation area, pharmacy & clinic, convenience store, gymnasium, meeting room, spacious multipurpose hall, e-games zone, indoor games, open party terrace, badminton courts, mini-theatre, and a lot more. For a riverside living, this property option is a choice that is worth considering. Along with all these splendid amenities, you get easy access to renowned schools, medical clinics, business areas, sporting spots, public greenhouses, and other public amenities.
Strategically Designed Homes
One can occupy a Godrej Splendour 1 BHK home with a size of 600 sq ft. Along with it, you get the amazing home configuration of 2 and 3 BHK residences in mixed designs. The Godrej Splendor Bangalore cost begins from INR 45 lakhs. Moreover, if you are searching for a Godrej Splendour 2 BHK, you can get a good size of 998 sq ft. The occupants can utilize the lobby space for Zumba and yoga. Moreover, the additional futsal court and water highlights are developed to give the property a modern touch. The enormous clubhouse here brings a few conveniences and is accessible easily whenever required. The amenities here are designed to serve you the best so that you can start your day with a fresh and calm mind and end it within the spacious yet comfortable spaces of this project.
Best Godrej Properties Residential Projects to Invest in Bangalore
Godrej Royale Woods
Customers' demand for exquisite and unique-themed houses is expanding as a result of emerging trends and modern ways of living life, and Godrej Properties presents Godrej Royale Woods Bangalore to meet this requirement. The homes are located in a fantastic location in North Bangalore, giving you the feeling of living in a paradise surrounded by pleasure and charm. Godrej Properties is a well-known real estate firm in India, noted for producing unique designs. Godrej's project is a notable residential space as well as a superb example of an urban structure combined with the charm of ecologically responsible concepts.
Owning a home in Bangalore is all about dwelling in a tranquil environment where you can witness the city's most desirable residential neighborhoods. Since this property is located in Devanahalli, North Bangalore, you will have easy access to all of the amenities and necessities available, including renowned schools, colleges, work zones, medical centers, restaurants, retail complexes, and IT Parks. This new realm of pleasant living spans over 13 acres and includes 6 towers with premium abodes set within well-curated landscapes and upscale amenities. Godrej Royale Woods is a massive residential project in Bangalore. Moreover, among all the Godrej Properties projects in Bangalore, this property can surely be a good option for you all to consider.
With lucrative Godrej Royale Woods 2bhk price, you can easily get your hands on this property, which is packed with amazing amenities like badminton and carrom courts, billiards, jogging track, gym, clubhouse, ample car parking space, children's play area, table tennis, a spacious multi-purpose hall, mini theatre, swimming pool, yoga deck, and an awesome landscape. The property has some of the finest amenities and facilities, which keep its residents busy with leisure activities combined with the unique concept of nature trials. Also, one thing to keep in mind is that 1 BHK and 2 BHK housing apartments are also available in the senior citizen tower, and they are carefully designed to accommodate their lifestyles.
Godrej Ananda
Let's bring happiness to our homes, only at Godrej Ananda Bangalore. With this amazing property, Godrej Properties has brought the philosophy of innovation and brilliance to the Bangalore real estate industry. It is a space that is created specifically to provide a comfortable lifestyle to the residents. Your Godrej home is surrounded by lush natural landscapes and comes with four elements of enjoyment. Longer walks and closer ties with your loved ones are possible here. It's your own little universe that keeps your family safe. It has modern conveniences that make living comfortable and convenient. With so many recreational areas, it's the ideal place to make even more memories with your family.
This Godrej Properties project in Bangalore is a splendid project that has 2 acres of greens along with some notable amenities like a flower garden, a jogging track, a kid's play area, and convenience services including a creche, spa, salon, pharmacy, and other areas of importance. Moreover, it also has a library, 3-tier security system, clubhouse, and family recreational facilities to enjoy a relaxing day and create endless memories. The master layout of this property has amazing features like a relaxation garden, hammock garden, futsal court, tot lot, alfresco dining garden, meeting pavilion, open car park, skating rink, and multi-purpose sports court.
Godrej Ananda price is set keeping the current market trends in mind. Godrej Ananda is strategically located on SH104 (Airport Road) at a distance of 12.5km, 15 mins drive time* from the Kempagowda International Airport. It has thoughtfully designed homes to lower maintenance costs and homes with maximum carpet area utilization. What makes this an amazing project is a fact that you can have homes located close to corporate Houses and tech parks. Longer walks and better ties with your loved ones are possible here. It's your little universe that keeps your family safe. A house with modern conveniences for a comfortable and convenient lifestyle. Happiness now has a home, and it's located at Godrej Ananda.
Godrej Park Retreat
Being another venture of Godrej Properties, Park Retreat is all set to amaze you with its amazing home configurations, amenities, and remarkable provisions. It is designed particularly to provide a lifestyle enmeshed with ultimate comfort and convenience! The project has been approved by RERA and developed keeping in view all the basic needs of the customers. As the name implies, the project is intended to provide you with a once-in-a-lifetime vacation experience. Godrej is a well-known real estate brand that is trusted by people all around the country because its parent firm is well-known. There are various Godrej Properties projects in Bangalore having several ecological pockets that not only provide a serene view but also allow you to escape the noise of city life and live in the lap of nature.
The state-of-the-art facility features a 15-acre professionally designed and constructed arena with a comprehensive list of facilities. Godrej Park Retreat costs are now affordable, but the property is expected to appreciate in the near future, thanks to a variety of noteworthy amenities (which include 5-star club amenities). There are recreation, entertainment, convenience, leisure, and health-related facilities, as well as community zones such as a gymnasium, senior citizens sit-outs, indoor games room, a two-story clubhouse, kids activity zone, swimming pool, dance/music, yoga convention center, tennis court, mini theatre, fitness center, and so on.
The units here at this Property in Off Sarjapur road are available in three different layouts. 1 BHK, 2 BHK, and 3 BHK. The Godrej Park Retreat floor plans have been meticulously developed to give Vaastu-compliant residences that are also more spacious, with the same carpet areas, sufficient ventilation, and natural lighting all year. Residents will also have access to power, water, and security round the clock. A striking feature of this company's properties (including Godrej Park Retreat Sarjapur Road) is that they are all nature-themed
Godrej Woodland
The fact that Bangalore is the only Indian city to be named among the top 25 global progressive urban communities speaks volumes about the city's potential. Godrej Woodland, a highly coveted Godrej Properties project, needs special mention here. This RERA-approved project covers more than 100 acres of the land parcel, with 80% of the compound open to the beautiful surroundings of meadows, parks, and orchards. Since the city's development, the areas on the outskirts have been in great demand because substantial IT parks have been built in the more stretched territory outside of the city.
Godrej Woodland is located on Sarjapur Road, a rapidly growing area of Bangalore. It is a new East Bangalore suburb that would provide good connectivity and access to prominent Bangalore areas like BTM Layout, Koramangala, and HSR Layout. In the heart of India's Silicon Valley, Godrej Woodland Bangalore has approximately 16,500 indigenous trees on the premises, which not only heal the senses but also provide a refreshing change every day. The area used to be a sleepy suburb village, but it is now a thriving real estate and commercial district. Godrej Woodland Sarjapur Road residents get access to over 50 amenities. When leisure time is created for people from all walks of life and customized for every age group, it can't possibly be boring.
Godrej Properties projects in Bangalore are all unique and this has a nature-themed park here, as well as a cutting-edge 45,000-square-foot clubhouse that is an ultimate hangout spot for the weekends or chilled evenings because it features fun activities like indoor games and allows you to connect with other people. The site has a gazebo, an amphitheater, a party lawn, chess, and a multipurpose hall. The elderly can sit in the senior citizens' seating area, while toddlers can play with their pals in the children's play area. There are also recreational facilities such as a spa and a salon.
Whitefield: An Exciting Destination for the Residents
A Quick Overview
The place located in the IT hub of the country is quite a place to set eyes upon. Invest in Whitefield as the place offers a wide variety of amenities as well as it is quite a place of excitement and joyfulness. If one plans to buy a home in a flourishing society they must give priority to the property offered in Whitefield.
A commercial hub
The area and the property here is considered to be the most demanded ones, people from the whole country move to bigger cities in search of work, in that case too, this place is the most suitable as for the high range of IT parks here and top leading companies going up on their work here, the place has resulted to be the biggest cosmopolitan locality to invest in the investor's paradise of Bangalore.
Properties' location and accessibilities
Property in Whitefield seen to be well suited and situated in the suburban area, the place is home to the leading companies, developing IT sector workspaces, and much more, still the residents can see up a great possibility and easy accessibility to the larger areas, the two major roads lead up an easy journey to the other major areas of the city, along with that now the place is expanding itself and metro is developing on a higher pace, adjoining the merits of the place the private train of Whitefield helps one to travel easily within the city to some different areas.
The eye-catching infrastructure
The projects undertaken in the Whitefield are suitable for any age group and even families to reside. the place has easy connectivity to the best-rated hospitals and schools which will assure you a healthy life and a studious childhood for your children respectively, one can rely upon any need of the person, whether it is the health sector, education, or the term of entertainment, the place has several reputed malls, multiplexes, restaurants, and café.
Return on investment
The city is developing at a higher pace than any other, attracting several investors to the place to invest here, as the localities go modern and much developed, on the same page the prices and the return on investment start to increase at a steady rate ensuring a prosperous return to the ones who have invested in the property here. Nowadays, property investment is turning out to be a safer option to invest in.
Affordability and Amenities
The point is that the place is on the path of development, and it will soon see much higher rates of prices, at present the prices are affordable and one can see upon different options, it will be a profitable deal to buy property in Whitefield Bangalore, as the locality is considered to be classy.
The properties that are built here can be considered to be having best the amenities and features among all that were previously built, and the amenities are in such a huge number that one will feel living life as the best and the most satisfactory.
Conclusion
The place has every characteristic which a person will see while choosing upon an apartment or a house to reside in or to invest in. people move here in search of apartments with great infrastructure, reliable locality, and a place which has a locality where employment opportunities are quite easily accessible.
All of these requirements can be fulfilled by the real estate of Bangalore, and one has to check upon the merits of investing in the property, the Seedwill Company is one to rely upon without any second thought to get the best deal of the time.
Bangalore - A Location to Rely Upon
A Quick Overview
The property in Bangalore is one of the brightest deals to invest in, the property seems to generate passive and steady income without the burden of paying the income taxes, the place and the apartments for sale in Whitefield are good in terms of long-term investment, and the NRIs see investing in the residential property as being beneficial as it ensures the appraisal of the returns as well as the prices of the property they have invested in.
Providing excellent facilities and having a range of amenities is leading the people to invest in the property especially in the flats in Kukatpally.
Rental Assurities
The home properties in the area are capable of generating a steady rental income, and the person can increase the rents accordingly with the increase in the development of the economy and the infrastructure, the place offers areas where the rental income can be considered to be the highest such as Kukatpally and Bahadurpally.
Investing in residential apartments considered to be a profitable deed as the income would act as savings or even can be used as a protective cover of sum for your future and old age support of assured income.
Highly Affordable
The prices of the apartments and the property are not reaching the heights as the project makers also know that one would put a full stop to the demand if the prices will increase seamlessly, that is why one can save and think to invest in this profitable dealing, the amount can also be taken up by the loans through banks at easily payable interest terms, and thus the planning activities of formulation of ideas to buy a house can turn on with accessibility to funds at a reliable pace.
Freeing Criteria Of No Tax
The reliability of residential property investment is a bird flying high in the sky without the boundaries of any self, similar is the criteria of purchasing a property as it does not include any tax or GST payment which will make you assured of a safe investment with assurity of return even in the difficult times, consulting with a middle agent about the tax payment results as the best input of any dealing of real estate market, in any bad situation when the businesses are going down or else, at that time having a safer side of option always results to be helpful such as the investment option of real estate and residential apartments in the market.
Company's Role
The Seed will company is making the people trust in them because of the genuine dealing process and easily accessible and reliable residential apartments in many areas, we understand that such is the importance of residential property investment and they assure a safe deal with all the criteria and features made clear before any further progress with the buyer, also they provide the best of legal advice in terms of buying and investing in any residential apartment or other so that you may find a safe, beautiful and reliable home for yourself.
Conclusion
The residential apartments are in great demand at the demand because of the number of advantageous characteristic features they are showing, from amenities, accessible traveling, reliable locality, a home to be called own, to every single requirement fulfilled for a person, all this results in a deal with no in-between trauma or difficulty.
The residential property is the prime attraction for many and even for the ones who are living outside the country, as the rental income, and assured return on investment factors make it even more attractive to invest in.
The Top 5 Realty Hotspots in Bangalore to Invest In
Advantages of Buying a House in Bangalore
Bangalore - A Location to Invest as a Must!
Buy Property in Whitefield Bangalore and Stay Relaxed for the Rest of your Life
Property in Whitefield Bangalore with world-class amenities
Things You Need To Know Before Buying Your First Home in Bangalore
Is real estate a good investment?
How Favorable is it to Invest in Bangalore's Real Estate?
How Bangalore is Best in Infrastructure & Lifestyle? Know Here
Want to Buy Property in Whitefield, Here's Your Ultimate Guide
Bangalore: A Perfect Destination for Dwelling
First-time home buyer tax benefits one should never miss
First-time homebuyer tips for the budding investors
Why One Should Consider Living in the Residential Projects in Bangalore?
A premium project at the pristine location of Whitefield, Bangalore
The Enormous Growth of IT Parks in the Whitefield
2 BHK Luxury Home in Bangalore are Perfect Investment
5 Best Reasons that make Godrej Whitefield Project a Must-buy
A Project Located In Whitefield Prime Location of Bangalore City
A home tailored to all modern needs located at Whitefield
Choose the best apartments in Whitefield Bangalore
Hands-on the perfect premium project in Whitefield, Bangalore
New Launch Projects in East Bangalore captivating major attention
Why Invest in Godrej Properties?
Real Estate Market in Whitefiled
Real Estate Market in Bangalore-2022
Real Estate Investment the wisest financial investment in the modern era
Should you rent or buy in 2022?
Perks of investing in the real estate market in the year 2023
The festive season is best for making investments in real estate!!
Benefits of buying new launch property in prime areas
2022 is likely to be the year of residential real estate!!
Perks of Buying a Home from a well-known Real Estate Company
Live a King-Style Life in the Bangalore Real Estate Market at Whitefield
A sale deed: what does it mean with context to real estate?
Importance of OC certification for real estate investments
Godrej Properties: the most fascinating real estate company working on a buyer-centric model
How is East Bangalore an ideal choice for investment?
Top 7 Factors Influencing Growing Investor Preference for Real Estate
The Residential Prerequisites of A Modern Lifestyle
Future of Luxury Housing in India
Top Amenities to Consider, Before Investing in a Residential Property
The website belongs to authorized channel partner Godrej Properties. The content is for information purposes only and does not constitute an offer to avail of any service. Prices mentioned are subject to change without notice and properties mentioned are subject to availability. Images for representation purposes only. All Rights Reserved.
AGENT RERA NO: PRM/KA/RERA/1251/446/AG/191121/001694